If you have always wanted to figure out a way to show your background on your iPhone or iPad, I have a method that has worked well for me over the last year, or so. The better part, it can be done in only a couple easy steps and doesn't require any scary stuff like jailbreaking.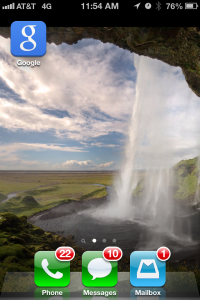 Firstly, you need to move all but one of your icons off of the main homepage. In this instance, I left the Google Search app. This app isn't critical, but if you intend for it to stay on the dock, I would plan for that app to be used here.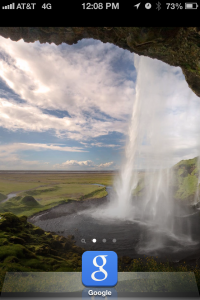 Now that you have the screen relatively clear, hold your finger on the app icon until it starts wiggling, then drag it to the dock at the bottom. Press the home button so that the icons stop wiggling an  d you will notice that nothing from page 2 moved back to page 1.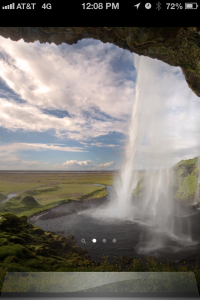 If you want to get real fancy, move the app from the dock onto another page and have a completely cleaned up home screen. Remember, this works on both iPhones and iPads. Have fun!